Harneel Hundal is an associate at Peck and Company where she practices criminal and administrative law. She joined Peck and Company as a legal assistant in 2014 before attending law school and receiving her Juris Doctor from the University of Alberta.
Harneel returned to Peck and Company in 2018 as an articled student and was called to the bar in 2019.
During law school, Harneel volunteered with the Criminal Law Project, where she assisted low-income individuals with access to justice and agency in court. Additionally, she has experience helping youth with extra-judicial measures through the restorative justice program.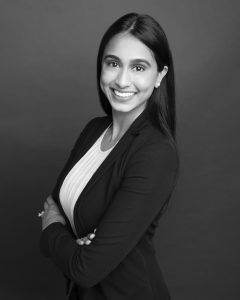 In her spare time, Harneel enjoys playing soccer and watching reality television.
Email: hhundal@peckandcompany.ca