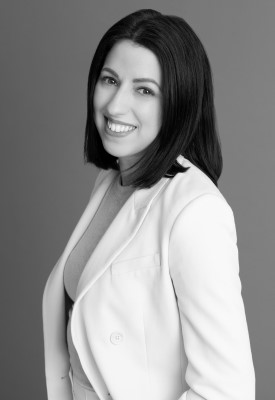 Rachel Wood is an associate at Peck and Company and maintains a criminal and administrative law practice. She has experience defending a wide range of criminal charges, including sexual offences, large drug trafficking prosecutions, and homicides, and has acted as counsel on both sentence and convictions appeals.
Rachel earned her law degree from the University of Manitoba in 2017 where she was awarded numerous prizes for her academic achievement and community involvement, including highest standing in Torts and Compensations Systems, Corporations, Intensive Criminal Law, and Legal Ethics. She was also awarded the Yude M. Henteleff Award in Human Rights and Civil Liberties and the Pitblado LLP Entrance Award. Rachel was selected to represent the University of Manitoba at the Gale Cup Moot.
During law school, Rachel was a Summer Fellow at Innocence Canada in Toronto and an Intern at the Public Interest Law Centre in Winnipeg. She was called to the Manitoba bar in 2018 and subsequently earned her calls in both British Columbia and Ontario. Before joining Peck and Company, Rachel practiced with a leading criminal defence firm in Winnipeg where her practice took her all over Manitoba and Northwestern Ontario.
Rachel also has a BA in Political Studies and Criminology. Prior to her legal career, she worked in community development in Winnipeg's North End neighbourhood.
Rachel has appeared in all levels of court in BC and Manitoba, and in Ontario's Court of Justice and Superior Court of Justice. She is a member of the Criminal Defence Advocacy Society, the Criminal Defence Lawyers Association of Manitoba, and the BC Bar Association.