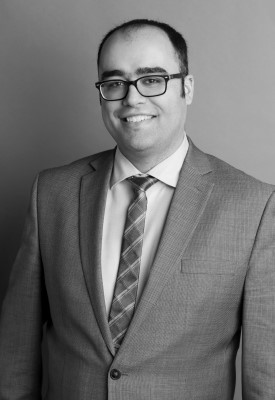 Tony Paisana is a partner at Peck and Company. He is an experienced trial and appellate lawyer, having argued cases at all levels of court including the Supreme Court of Canada. He was co-counsel in the case of R. v. Jordan, the leading authority on unreasonable delay in criminal cases. Tony practices predominantly in the area of criminal law, including acting as Crown Counsel in special prosecutions involving potential conflicts of interest with the BC Prosecution Service. Tony has also represented clients with respect to quasi-criminal matters including securities prosecutions, workplace fatality investigations, extradition hearings and forfeiture proceedings.
Tony has been the Chair of the Canadian Bar Association's National Criminal Justice Section. In addition, he is a founding member of the Criminal Defence Advocacy Society, and a supervising lawyer with the UBC Innocence Project. Through his work with the Canadian Bar Association, Tony has testified before Parliament regarding criminal law policy and legislation. He also periodically authors articles and makes presentations across the country dealing with emerging criminal law issues. Tony is also the editor of the Canadian Legal Information Institute's Criminal Law eBook.
Tony is an adjunct professor at the UBC Faculty of Law where he teaches a course on preventing wrongful convictions.
*Tony C. Paisana practices through a personal law corporation.